State Employee ID Badge Program
Fast, inexpensive, convenient, and secure, the State ID Badge Program is designed to meet the needs of State employees, their managers, authorized HR representatives, and independent State contractors. The State ID Badge Program allows easy access to State facilities and accommodates agencies' needs to provide access to secure areas.
NOTICE UPDATE: As of December 09, 2020, we will no longer mail badges to individual home addresses. We will send them to the Department's Human Resources via interoffice or available for you to pick up.
NOTICE:As of April 1, 2020, we will NOT be accepting cash payments until further notice. Please make payments by CHECK ONLY. As COVID-19 restrictions are lifted, we will update the website accordingly.
Badge Application Process
State Employees
Only HR Representatives and their delegates can access the official State ID Badge website to request employee badges. To obtain a State Employee ID Badge:
Contact your agency HR Representative to request an ID Badge.
Within 24 hours, the HR Representative will receive an email confirmation authorizing the ID badge.
Bring a copy of the e-mail confirmation and a picture ID to 1525 Sherman St., Room #B15 between 7:00 a.m. and 5:00 p.m. on weekdays to obtain your badge. The badge program is closed for lunch between 12:00 p.m. and 1:00 p.m. No badges will be issued during this time.
For security purposes, a badge request will expire 60 days from the date that the request was accepted by the ID Badge Administrator. After 60 days, a new badge request will be required.
Contractors
Contractors that are required by a State agency to obtain an ID badge must have passed a background check within the previous six months.
Standard contractor ID badges are $3.00 each (Checks Only). Contractor access badges allow contractors to gain entry to approved State facilities with a simple swipe of the badge against a card reader, these access badges cost $10.00 each (Checks Only). If the contractor is liable for the cost of the badge, they must pay with check upon receipt of the badge. If the contracting agency is going to cover the cost of the badge, it will be included in the monthly ID Badge billing, and the agency will be charged via IT.
Secure Access Codes
If a contractor needs a code to access a State building, an Application for Security Access Code should be completed and submitted to the Colorado State Patrol. Forms are also available by calling 303-866-3660.
To gain access to the Colorado State Patrol's ASACK system, you must use your State email address through the State's VPN connection or be logged into your computer through a State network
Human Resource Representatives
Only HR Representatives and their delegates can request ID Badges for employees. By submitting a request, the authorized individual grants permission to Capitol Complex Facility Management to issue an ID Badge to a current and valid State employee who has passed a background check.
To delegate an employee to act as an authorized agency representative, email the following information to the ID Badge Administrator:
Agency Name
Agency Code
New Delegate's First and Last Name
Office Address
New Delegate's Phone Number and Email Address
Already an authorized agency representative? Submit badge requests here.
If at any time you cannot find what you are looking for throughout the website, or if you have any questions, feel free to call the main help desk at 303-866-4357 or send us an email — DPA_DCS_DCA_Comments@state.co.us.
#FFFFFF
#FFFFFF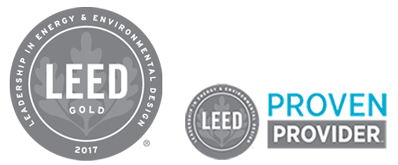 General Capitol Complex Facilities Management Contact Information
1525 Sherman St., B-15  |  Denver, CO 80203
Help Desk — 303-866-HELP (4357)
Contacts