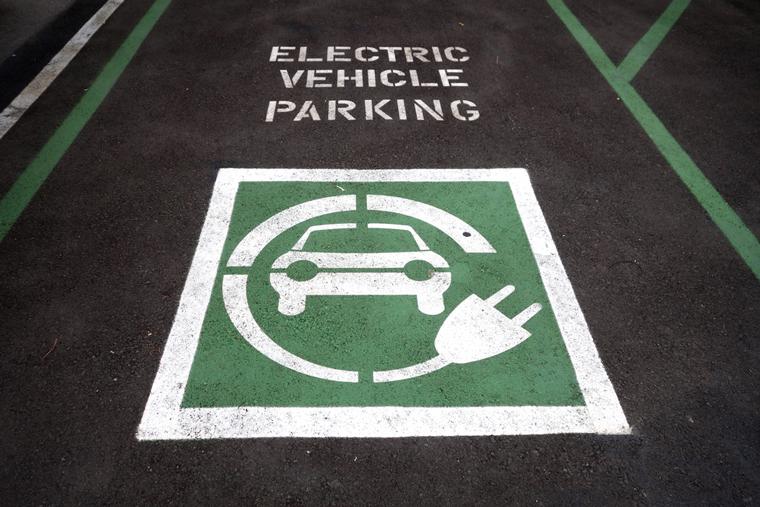 Updated: 3/18/22 — 
On Monday, March 21, 2022, Capitol Complex will begin Phases 4 of the EV infrastructure project with a duration of about two weeks to complete. Phase 4 will install the remaining charging stations.
Following the Governor's directives and Greening Government Executive Orders to reduce greenhouse gases and support the transition to electric vehicles (EV), Capitol Complex is about to start the process of installing 50 EV charging stations on the 5th floor of the Merrick State Parking Garage for agency State Fleet vehicles.
In order to avoid damage to any vehicle, there will be a need for contractors to block off parking spaces on the 4th & 5th level.
5th Level Parking — During Phases 4, spaces spaces 25 through 53 will be affected.
Capitol Complex will be reaching out to agency fleet coordinators on the 5th level to coordinate vehicle movement as needed to accommodate the construction process.
Please make sure that your fleet coordinator, or designee, is aware of this project so vehicles can be moved in a timely manner when needed.
4th Level Parking — During Phases 4, spaces 27 through 35, 45, 46, 57, 58, & 68 will be affected.
Capitol Complex is instructing affected individuals to park in any space available. If someone parks in your assigned parking space, please move to another parking space. We understand that this is your assigned space, and we appreciate your patience, but this is necessary to keep the project moving forward.
All vehicles using the above-mentioned parking spaces must relocate for the duration of Phase 4.
Click here to download/print PDF showing a map of the charging station locations.